Welcome to today's SellerBot Top Seller. This is where we look into products you can dropship with the SellerBot system, why they are great and how you can make an amazing profit.
This week we have looked into an item that has consistent, year-long demand, is small, lightweight and has a great possibility of making you money.
Seriously, check out the Google trends to see how in demand this product is
Buy Price: The cost to buy this starts at $1. Most also have free shipping
Sell price: We have seen this selling for around $10 - $15 + shipping
This leaves a great margin so some awesome profits that you can take to the bank.
Reccomended Retail Price: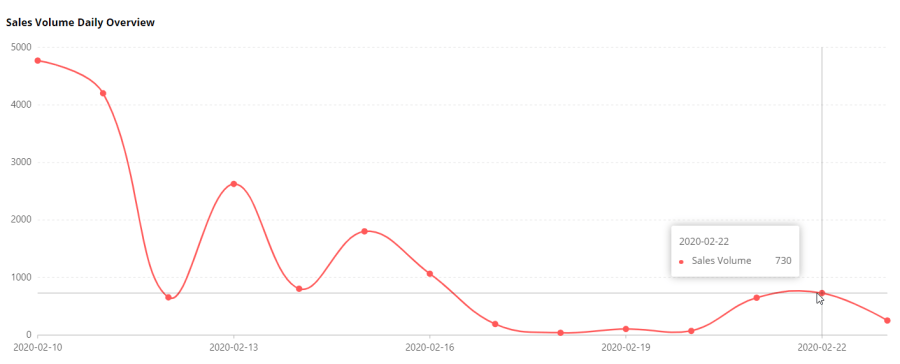 This item has an average of 730 units sold per day.
Facebook Photo Ads are perfect for this visual item.
The low price point helps with impulse buys .
Hot Tip: Purchase a unit first to test quality and delivery speed. Once you receive it take some new visual lifestyle photos and videos.
This is a broad targeting item. This means you should target a large segment, to begin with, to get collect pixel data. Once sales arrive you can then target subgroups.
Possible Targeting:
Location: USA
You can also target other English speaking countries like UK, Ireland, South Africa, Australia, New Zealand
People who match: Fashion
Note: This is a broad campaign. Once you have made some sales you can then further isolate the winning subsets and target them more closely.
Placements: Facebook News Feed, Instagram Feed, Instagram Stories
In the modern social age, make sure you don't forget about Google. They are a powerhouse and receives over 63,000 searches per second on any given day.
Below you can download a keyword list to get an idea of possible keywords that you can target.
Suppliers Product Details:
Portable Lint Remover Clothes Fuzz Shaver Manual Epilator Clothes Shaver
Easily removes pet hair, crumbs, lint and more without leaving a sticky residue behind
Great for cleaning your clothing, bedding, furniture, and car upholstery
Pure copper head , ensures a long service time
Quick and easy to use - It safely and efficiently removes fuzz, pills, and lint from the sweater, blankets, curtains, carpets, and more, without worrying about lower power.
Battery-free - no more batteries wasted unlike battery operated cloth shavers which fail to continuously bring strong power, this Portable Lint Remover brings stable and constant strong power to remove lint and balls.
Specification:
Material: Wood, Copper
Size: Width: 14cm, Head Width: 13cm
Color: As the picture show
Qty: 1pc